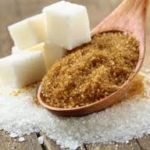 Excess sugar consumption is one of my pet peeves because so many of the infections I treat are related to diabetes, either directly, or indirectly. The diabetes in many of my patients tends to be poorly controlled, due to their inability to adhere to a strict diabetic diet.
Just this week, the WHO (World Health Organization) put out a news release urging countries to consider taxation of sugary beverages, to reduce obesity, type 2 diabetes, and tooth decay.
Though I can't say that the idea of taxes excites me, I agree with this recommendation 100%, because these sugary beverages are anything but necessities. My only hope, is that the governments will use the new tax revenue in appropriate ways, rather than squander it.
Just this week, I went to see a new patient with a bad diabetic foot infection (large infected sore on her foot). She had a half empty bottle of soda in her hand. When I commented on it, she said it wasn't hers; someone who just visited her, left it.
Related post: 10 strategies for preventing diabetic foot infections
I continued with the consultation and examination. She was in her wheelchair so I had her sit forward for me to examine her back. Sitting in the corner of the wheelchair was another bottle of soda, a full one, that was cold and seemingly ready to be consumed.
I asked about this full bottle and she said "it's not mine, I don't now how it got there." Hmmmm….
The problem with sugar, is that it is avery addictive substance. So though these proposed taxes may reduce purchases of sodas and other sugary drinks, people may end of seeking sugar in other forms, such as from candies, cookies, etc.
It is very easy for sugar consumption to get out of hand, if you are not aware of the sugar content of foods. 4 grams of sugar is equivalent to 1 teaspoon of sugar.
The above mentioned patient's 500mls bottle of soda contained 76g sugar, which is equivalent to 19 teaspoons of sugar! If she has 2 bottles to drink in one day, that's 38 teaspoons. PLUS, she will most likely consume sugar in other forms throughout the day.
Related post: 5 ways diabetes increases infection risk
According to WHO guidelines, maximum free sugar intake should be less than 12 teaspoons per day, and a further reduction below 6 teaspoons per day would provide additional benefits.
Free sugars refers to glucose, fructose, and sucrose (table sugar) added to foods and drinks by the manufacturer or consumer, and sugars naturally present in honey, syrups, and fruit juices.
According to the WHO guidelines, there is no evidence of adverse effects of consuming sugars naturally present in fresh fruits, vegetables, and milk.
So, using myself as an example, my sugar containing foods on the day I wrote this post included a 5.3oz container of greek yogurt with fruit on the bottom (15g sugar), a bowl of cereal (3/4 cup) with milk and no added table sugar (10g sugar), 3 butter shortbread cookies (9g sugar), and 5 prunes (13g sugar). That's a total of 47grams of sugar, or almost 12 teaspoons, just at the WHO recommended limit. My lunch and dinner contained no free sugar.
Fortunately for me, I eliminated sweet drinks from my diet a couple years ago after first hearing the proposed WHO guidelines on sugar consumption. I also stopped adding sugar to tea and coffee. Prior to that, I was guilty of having at least 2 bottles of "juice" per day, with each containing about 48g (12 teaspoons) of sugar. And, I added enormous amounts of sugar in tea and coffee. It was so bad, that I remember being embarrassed to ask flight attendants for sugar, because of the number of packets I would request. As a teenager, I used to say that I hope I never become diabetic, because I can't live without sugar.
It was after I started paying attention to labels and converting grams of sugar to teaspoons, that I began to appreciate just how much sugar I was consuming. Eliminating bottled juices (I drink water instead) and added sugar to coffee/tea made the biggest difference in my sugar consumption. Support from my husband also helped me maintain this new, reduced sugar intake.
Replacing juices with water accounted for the biggest reduction in my total sugar intake.
Ignorance is bliss. I encourage everyone reading this post, to start paying attention to the amount of sugar you consume. Go out of your way to look at labels and start calculating how many teaspoons you consume each day. Bear in mind, that the amount of grams of sugar on labels, is per serving. So if a serving is 2 cookies, but you are tempted to eat 6, multiply the amount of grams by 3 to get the total sugar intake for the 6.
Once you realize how many teaspoons of sugar you are likely to consume, you will make a more conscious effort to resist the temptation to eat and drink more.
Tell me…how much sugar do you think you consume on a daily basis? Have you ever tried to cut your sugar intake? Do you believe that cutting sugar will result in overall improved health for you? Please let me know in the comments below!