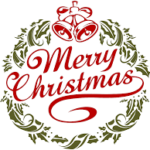 In lieu of a regular post today on the blog, The Infectious Doctor would like to take this opportunity to wish everyone a health and happy Christmas celebration this year. We will all eat a bit more than usual, but we still have to be mindful of our health.
Related post: 6 tips for preventing infections during the holidays
Please see the short video I recorded. I will be back with new posts in the new year. Again, the link to that video is: https://youtu.be/rjzKM6ReAvw. Happy holidays!